Thinking how to talk to a physician regarding medical marijuana recommendations online?
From chronic pain to seizures, nerve pain to nausea and anxiety. Medical marijuana seems to be a possible treatment therapy for a growing number of medical conditions.
Do you suffer from an acute or chronic condition?

Are your medications not working anymore?

Are you still findings ways to get relief from the annoying symptoms?
I am sure using medical marijuana as an option would definitely have crossed your mind. 
There is nothing to feel shy about. We understand there is a stigma attached to this particular option. But, there are many states opting to make it accessible for their people.  
So, if your medications are not helping you to get any type of relief. Here is what you need to learn about medical marijuana before opting for medical marijuana recommendations online.
Not Every Strain Produces Same Effects 
Medical marijuana is a plant with thousands of different strains out there. Because of the difference in the concentrations of cannabinoids. 
And, cannabinoids are precisely the molecules that matter when it comes to medical marijuana. Two primary cannabinoids that have taken the center stage include- THC and CBD. 
Some medical conditions benefit from THC while others require a higher concentration of CBD for attaining the desired relief. There are patients who are in need of strains with equal amounts of THC and CBD. 
So, strains differ in every single case. You can ask a budtender or read some articles online for understanding the difference. 
Single Plant Multiple Health Benefits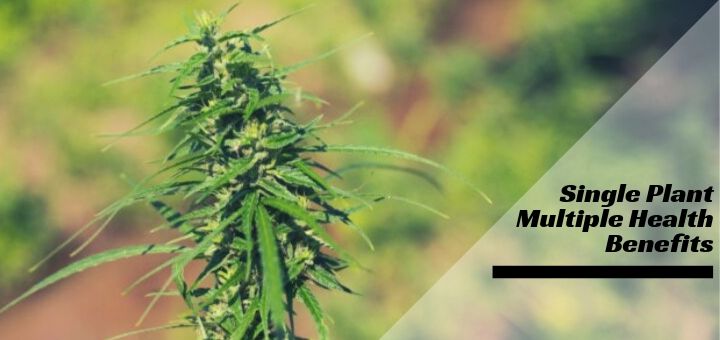 The medical benefits of cannabis are not limited as anxiety or pain reliever. Medical marijuana has potent therapeutic potency for a range of other medical conditions such as-
Migraines

Epilepsy

ADD/ADHD

PTSD

Depression

Crohn's Disease

Nausea

Parkinson's Disease

Multiple Sclerosis

 Fibromyalgia

Rheumatoid Arthritis

Lupus

Autism
Keep in mind that different states allow medical marijuana recommendations online only for a certain class of medical conditions. 
Still, a doctor can make the final call whether or not your condition needs medical cannabis therapy. 
Smoking Is Not The Only Consumption Method
There are a lot of patients who always take a backseat as they don't wish to indulge in smoking. But, there are many forms of medical cannabis available in the market.
Vaporizers

Edibles

Sublingual

Topicals
You can choose any of the above methods as per the requirement of your medical conditions. 
Be well informed about the positives and negatives of taking any of the forms and decide accordingly. 
No Prescriptions Only Recommendations
If you are qualified for using medical cannabis as a medical aid. Then, all you need is talk to a physician. They will provide you with valid mmj recommendations. 
This is because the plant is still illegal at a federal level. So, officially you cannot prescribe it. The only thing that you can go for is — 420 Evaluations California San Diego.
Once these queries are settled. You need to move ahead and talk to a suitable physician for recommending you medical cannabis. 
Here Is How You Can Start A Conversation
You can talk it out with your doctor by sharing experiences of someone you know who are taking medical cannabis as an aid. 

It's all about transparency. Share each and every detail concerning your medical condition. Or else it might decrease your chances of improving your medical condition.

Don't assume that doctors have all the medical cannabis updates. You can have an idea about their knowledge by enquiring about their educations programs and workshops.
Also, not everyone is well-versed with the endocannabinoid system and its effects on the human body. 
Also Read:- MMJ Doctor San Diego Suggests That Patients Are Turning To Cannabis For Help
So, do your homework right before consulting any doctor for medical marijuana recommendations online. 
Talking to a physician might seem challenging to a lot of patients. So, for them, telemedicine is one of the best ways to reach cannabis specialists over a video call. 
Understand the risks involved and choose your preferences wisely.